On the Issues
---
Priorities and ideas
I <3 Eau Claire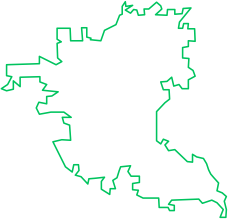 I believe in an Eau Claire where everyone can thrive. We can achieve that together. Thank you for taking the time to get to know me and my ideas. If you have any ideas you'd like to share, I'd love to hear them!
– Kate
Affordable housing
Right now, there are two Eau Claire's–one that that is reveling in our city's economic and cultural rebirth and one that struggles to make ends meet. More than 46% of our neighbors and friends in Eau Claire struggle to pay for life's most basic staples like food and housing, higher than the state average. This is fundamentally wrong and deeply concerning. That's why I support acting President Andrew Werthmann's Eau Claire For All Initiative to start to tackle affordable housing and poverty in our community head on. With builders, landlords, affordable housing advocates, people experiencing housing insecurity, and more all at the table, the city is currently studying ways to restructure development and zoning policies to make it easier to develop affordable housing in our city.
I'm proud our Council is taking bold action because the folks struggling to get by can't keep waiting. That's why I helped fund 2 new Library positions: one to help residents experiencing homelessness get access to the services they need, and the other to help improve literacy for at-risk youth. I also launched the Market Match program at the Eau Claire Downtown Farmers Market which makes fresh, healthy, locally grown foods more affordable to low income families. I also support creating an Affordable Housing Advisory Committee with diverse representation to ensure that an affordable housing lense is sustained in everything we do as a city moving forward.
Sustainability
As flooding threatens our city of Clear Water, we're seeing insect borne diseases on the rise. Unseasonably high temperatures are threatening the way we live and work. Simply put, climate change is among the greatest threats to our city, nation, and planet. Future generations deserve to inherit a planet that is clean and livable so they can enjoy the clean air, water, and land we have. In 2018 I authored Eau Claire's goal to pursue 100% renewable energy by 2050 that came with a planning process to make fiscally responsible decisions to achieve that goal. As a state-wide advocate for clean water policy and in serving on the Waterways and Parks Commission, I have pushed for efforts to protect our drinking water and to clean up our rivers and streams so that we all can trust the water we enjoy, whether if it's coming out of our taps, or if we're floating in it down the Chippewa. I also helped to ensure our City invested over $700,000 to replace dangerous lead pipes that poison our children, and threaten their bright futures.
Open Democracy
Our democracy works when everyone can participate. In a time when our state and federal government seek to disenfranchise their voters and close the government to the citizens it belongs to, our community should do everything we can to protect our democracy locally. I have been working to improve access to voting in Eau Claire to expand early voting opportunities including a longer early voting period, night and weekend hours, and additional additional early voting locations.
Engaged Community
In 2014, the City of Eau Claire won the All American City Award, the country's most prestigious award given to cities practicing extraordinary civic engagement. I've strived to ensure that Eau Claire lives up to our title of "All America City" by pushing for inclusive and common sense engagement including authoring a resolution to create a working committee to find solutions to the Public Good Order ordinance in 2018 and strongly supporting a proposal to open a public comment period at city council meetings so that the people of Eau Claire can more easily communicate with their elected representatives. I also support dedicating one member of city staff to work specifically on community engagement, particularly with neighborhood associations as well as marginalized communities who often are disenfranchised in public engagement processes.
Living wage
Anyone working 40 hours per week should never have to choose between paying their rent or buying groceries. But unfortunately this is happening across our community–and our country–every day. Eau Claire families need family-supporting wages. Eau Claire businesses need their patronage. That's why I have been a strong advocate for living wages for many years and will continue to fight poverty wages by ensuring our city is paying our employees fairly and working with their unions, advocating for a repeal of state laws preempting municipalities from passing local Living Wage Ordinances, and will support the development high wage jobs in our city.
Public Transportation
Public transportation lies at the very foundation of our community. It is one of the most important resources our community has. An economic issue, social issue, and environmental issue, public transit takes on our communities biggest struggles head on. As a city, we must strengthen and expand our transit system so that all our neighbors have a viable way to ge to their work, school, or doctor's appointment and so that our city can reduce fossil fuel emissions and our contribution to climate change. I have fought efforts to raise rider rates and have supported a new transit center which will expand the usability and the capacity of our system. I support expanded transit routes and expanded night and weekend hours. I'll continue to lead with a vision of a stronger system where people in our city can get where they need to go, whether they are using the system to save fossil fuels, because they can't afford other transportation options, or just for fun!
Complete Streets
I am invested in improving Eau Claire's bicycle and pedestrian infrastructure so that it is safer and more enjoyable for people in Eau Claire to get where they need to go or to just enjoy the fresh air and some exercise. Complete streets is an intentional design of our city infrastructure with drivers, pedestrians, and bicyclists in mind. I support complete streets because they encourage healthier lifestyles, alleviate parking and traffic congestion, and make our community safer for everyone including children, folks with disabilities, and older adults.
Equity
Our diversity is what makes our city strongest. While we have much further to go as a community, I have championed policy to celebrate diversity, to honor our history, and to start to change the culture here in Eau Claire into one that is more accepting of all our neighbors, one by one. In 2018, I authored the Conversion Therapy Ban Ordinance which bans childhood conversion therapy in our city. A practice that is denounced by every mainstream health organization, conversion therapy uses physical and emotional abuse and torture in the false promise to change a child's sexual orientation. I'm grateful that our children will now be safer from abuse and will grow up in Eau Claire knowing it's okay to be themselves and that they are loved just as they are.
I also authored a resolution to recognize Indigenous Peoples' Day to help Eau Claire learn from our country's history of genocide so that we may lead our communities to a more loving future. Much more should be can be done in our city to keep this work going and I hope to have that opportunity in the next 3 years.