Endorsements
---
Together we can truly accomplish anything!
Endorse Kate Beaton for City Council
Eau Claire's magic comes from its people. The people are what I love most about this city. Thank you to those who have endorsed my campaign and our shared values–a community where all can thrive, a clean energy future for our children, an open democracy.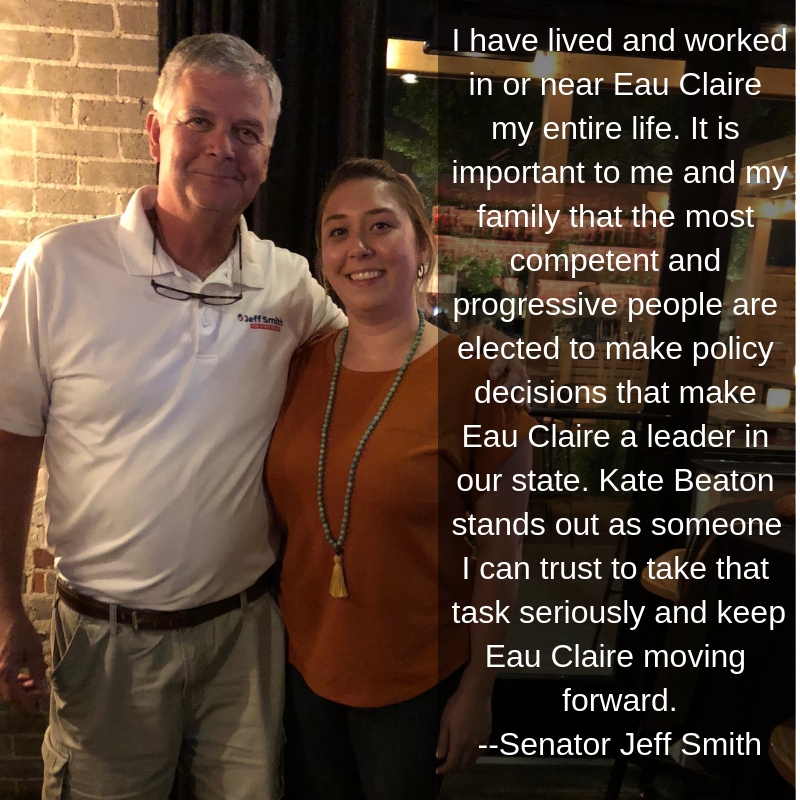 ---
Joe Luginbill
Eau Claire School Board President
Jeremy Gragert
Eau Claire City Council Member - District 3
Sandra McKinney
Rev / JONAH President / Eau Claire County Board Supervisor
Judy Gatlin
Eau Claire County Board Superviser District 14
Andrew Werthmann
Eau Claire City Council Acting President
Emily Berge
Eau Claire City Council Member
Brandon Buchanan
Eau Claire County Board Supervisor
Lydia Boerboom
Eau Claire County Board Supervisor
Julie Beaton
Retired Social Worker, Small Business Owner
Emily Anderson
Eau Claire City Council Member
Eric VandenHeuvel

Kathy Stewart

Katy Hackworthy

Susan Wolfgram

Sarah Johnsom

Michael Crites